The local election in Shawbirch will soon be here, it is amazing how fast time passes and the 2nd May will be here before you know it!  Postal votes are officially going out on the 18th April but voters have already received voting cards with the 12th April on as the postal vote issue date.   Anyway it will be soon be time to vote.
Over the last weeks I've been helping my colleague Cllr Anthony Lowe in his campaign for Shawbirch ward, what I have found surprising is just how many of the electorate are national Conservative voters.
See below data from electoral calculus a popular election prediction site which shows the voting pattern from the 2017 General Election by ward, clearly Conservative voters were in a clear majority but this is a ward which has been Liberal for 21 years!

The local Councillor Bill Tomlinson is a nice guy, well liked, friendly and hard working.  But his Telford and Wrekin Voting records is nothing like representative of his residents, he is to the Left of Labour and always votes to support the current Labour Administration, he has never voted against Labour there have been a couple of abstensions but that is about it.
He and his Liberal colleagues in Apley and Dothill prop up the administration and help to continue their Tax and Spend ways.   We need to break this cycle and replace Bill with Cllr Anthony Lowe.
Anthony is a hard working councillor over the last few months he has really tried hard to reach out to and speak to as many residents as possible.  He is now retired (or will be as of summer 2019) so he can devote most of his time to serving the community.  He is rightly very angry how the Liberals supported the very unpopular Toilet Roll Application and will work hard to have the Local Plan reset to exclude this site, something Homes England the sites owners are open to.  The site was marketed by Telford and Wrekin Council with the full knowledge of the cabinet but of course they have tried to claim that resident voices are being listened to, but they were the ones driving and encouraging this application in the first place with support of the Liberals.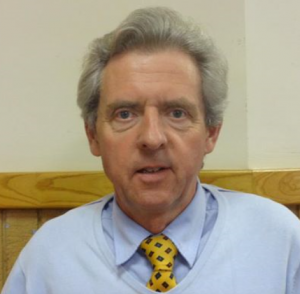 The Brexit situation is on the front of everyone's minds understandably at the moment, but we will leave the EU very soon and there will be a new PM hopefully one who favours Brexit.
Telford's Shawbirch ward needs and deserves something better than a Labour Councillor in all but name, so please consider carefully and reward the hard work put in already by Cllr Anthony Lowe and vote for a change in Shawbirch.
Anthony is the current Deputy Mayor of Wellington Town Council and depending on the outcome of the election is likely to be the Mayor from 2nd May onwards.
If the Conservatives are to be able to re-take overall control again in Telford and Wrekin then regaining Shawbirch is a vital step for that objective both now and with the future prospects of the Borough in mind.
Anthony is hard working and a decent man who will not let residents down, be is just the right candidate to replace Cllr Tomlinson, similar friendly and open, approachable manner but with a proper Conservative back ground and someone who will reflect appropriately the nature and voting intents of Shawbirch residents.
Please vote CONSERVATIVE in SHAWBIRCH TELFORD AND WREKIN on 2nd May 2019