Muxton for as long as I can remember or certainly as long as I have lived in Telford has had Newport schools as its catchment area, we are fortunate to have Adams Grammar school and Newport Girls high in our catchment so the children from Muxton with the best academic potential have a two great schools one for boys and one for Girls.
Muxton families pay Council taxes and in general are less dependent on Telford and Wrekin Council for other services such as social care and deserve the best education provision we can provide.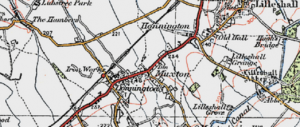 Burton Borough was the the non selected alternative option and while still a little run down in its infrastructure the Building Schools for the future program has at least brought much needed investment into that school.
However the Labour administration changed the catchment area for Muxton so children now get allocated to the Priory School, this is amongst the worse schools nationally in terms of achievemen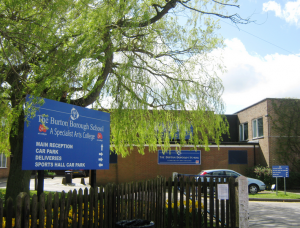 t and has been in special measures.  This appears to have been partly motivated by the fact that Muxton is a Conservative ward and Labour prioritise their own wards.
Residents in Muxton are justifieably very angry about this catchment change and feel badly let down by Telford and Wrekin, as the number of new houses grows in the area the potential to choose a school out of catchment reduces, so more and more of the children of Muxton familes will have no choice other than to go to the Priory school.  There is a growing crisis in Senior School education which T&W has its head in the sand about, we regularly raise it as an issue at main Council but it keeps getting dismissed by the Labour administration.
Ideally we want a purpose build new school to cope with the housing planned for around the A518 and that is something we will look seriously at if we form the administration in Telford and Wrekin on the 2nd May 2019, in any event we will revisit the catchment areas with the intention of re-designating Burton Borough as the school for Muxton children.
Of course there are very good private schools in Telford but the fees at these make it very challenging for typical families in Muxton to afford, though I know a lot are looking at this as an option and also looking at Home schooling.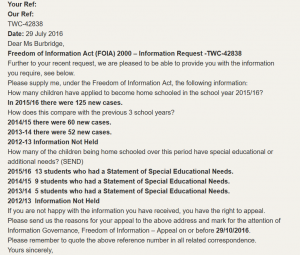 Home schooling in Telford and Wrekin is already very high as a % of children in education and is only likely to grow further unless we take action to address the concerns of the families in Muxton.
Priory School needs an urgent task force assembling to help it improve radically, not just for the benefit of Muxton children but for the benefit of the whole of Telford.
Typically Labour Councillor don't see the importance of this and feel that because it is an academy they can just ignore or pass the buck over it.  The NHS is a big issue but so should be the underperformance of the schools in the Borough.
We need to sort this whole situation out, both quickly and with a long term plan that comes up with a solution not just for the current residents and children in Muxton but for the families that will move into the soon to be built homes.
You can help me achieve that by voting Conservative on the 2nd May 2019