Now that we are getting closer to leaving the EU which at the time of writing this will be next month! We can start to think about promoting British products again, the last time the Conservatives ran Telford and Wrekin Council I had the priviledge to be the Cabinet member for Resources (finance) and one of the first things I asked about was how we could promote more local buying and more British buying.  My first suggestion to buy more local goods and services received some positive responses (why had no one ever asked before?) but buying British was answered by references to endless EU regulations about everything being put out to EU wide tender.. and it being against the law to buy things soley from the UK!
Now thankfully officers will not be able to hide behind such rules and regulations, at least after the transistion period is over at any rate.
I doubt the current Labour lot have much interest in UK procurement but if the Conservatives are fortunately to be selected by Telford and Wrekin residents to run the Borough after 2nd May 2019, then I will be arguing for giving British business a priority.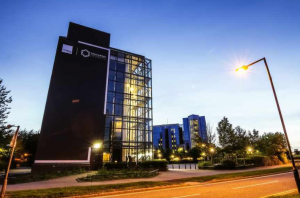 For too long we have as a nation run a large trade deficit with the EU and Germany in particular post Brexit is the time to start working with the EU towards and if need be demanding balanced trade, which means we buy and sell closer to the same amounts from each other, so that Imports and Exports are closer to being in balance.  Being in surplus really would be something but step by step is at least a start.
Personally I had been looking at buying a German Car as I have a new job at the moment which means I have to drive longer distances everyday, but given all the worries about Brexit and given my own opposition to the EU I thought I had better follow my own words / advice myself, so I  sold my trusty old Ford this weekend and purchased a Jaguar ( a second hand one ! )  So not only am I supporting local business as the engine plant is very nearby to Telford and a lot of Muxton residents work either there or in its supply chain.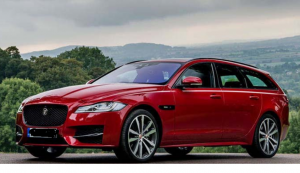 Yes I know Jaguar is currently owned by Tata but they are looking at selling or floating again on the London Stock market, and at least the majority of their supplier work goes to local / British employees and in particular Jaguar employs a lot of people locally from Telford and some form Muxton now.
Given the uncertainty that Brexit is creating in the short term, I certainly recommend to residents that they follow and switch one of their biggest items of family expenditure over in the same way as I have.
I also used to love Evian and Perrier Water but I now only drink Wenlock spring Sparkling water care of Natalia and the rest of the great team down at the GreenFields Farm shop.  I do feel a lot better for drinking mineral water rather than endless tea and coffee and better about supporting local Shropshire business.